All new registrations need to be approved manually. After registration, mail me at tyblossom at aol dot com.
ChaseChat is available for Smartphones via Tapatalk, Download the app at http://tapatalk.com/m?id=4&referer=1048173. After installing CLICK HERE to add the forum to Tapatalk.
Thread Rating:
06-01-2014, 02:58 PM,
The Wolf Returns
Eldorado,

I will leave you to hunt down your own area - that would be an interesting trade - Sitting Bull's peace pipe for the bracelet! You would be famous for pulling that off.

The Wolf
06-01-2014, 04:06 PM,
The Wolf Returns
Muchas Gracias......
Es una sueno de mio que providirme los visiones de mi mission, mi questo.....
Stay Thirsty My Friends.......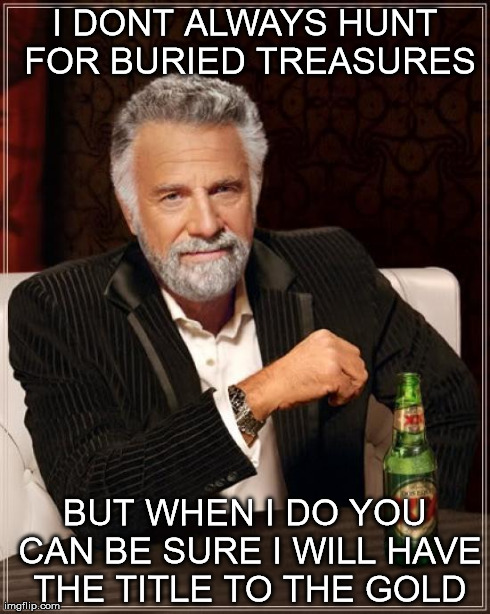 via Imgflip Meme Maker
06-13-2014, 06:48 AM,
The Wolf Returns
<div class="bbcode_quote_head">Quote:
<b>Quote from Eldorado on June 1, 2014, 3:35 pm</b>
cool to see your solve......especially the twin omegas......seems real convincing.....havent read through your whole solve, but it will be obvious the point which a person's own imagination influences the cypher to force a solve.......
track back through the points if you think youve got it locked in....it may be there in that area.....just wandered off course a little.....
also.....were you considering my solve as a possible track??? you know the location now.....
just gift me one of the big nuggets and the bracelet if you snatch it from my solve....LOL....ive got to make a trade with FF !
</div>
Eldorado - did you read part 2?
http://www.chasechat.com/chat/?minglefor...pic&t=1363
That is when it gets interesting ;-)
06-15-2014, 07:35 AM,
The Wolf Returns
Incredibly sequential and matching......I completely see your point......



Amazing how many 'near' matches the poem has produced....



Still no gold.




Users browsing this thread: 1 Guest(s)
---
Powered By MyBB, © 2002-2019 MyBB Group.
Theme created by Marvel | Site Ported & Re-designed By: Naveen
Contact Us | ChaseChat - Treasure Chat | Return to Top | | Lite (Archive) Mode | RSS Syndication